ARROW ATTACUS FIREFLY SPIN CYCLE LCD SCREEN
Attacus Firefly Commercial Spin Bike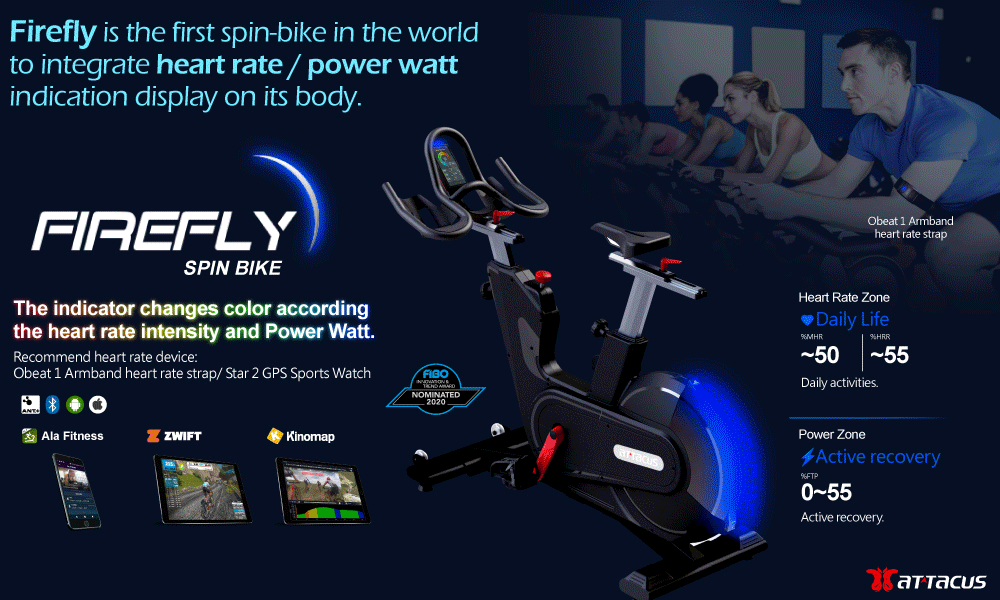 Train Live — Make the Most of
Outstanding IoT Service!
Enjoy Group Training through Train Live, your best workout companion!
In group session, Train Live will collect your workout data from your
ALATECH wearable devices as you are working out. All the data,
including each member's heart rate zone ratio, speed, cadence,
and more data are available for the coach to view on GPT Center,
our cloud-based platform. Trainees can view their personal data on
GPT Center after workout as well!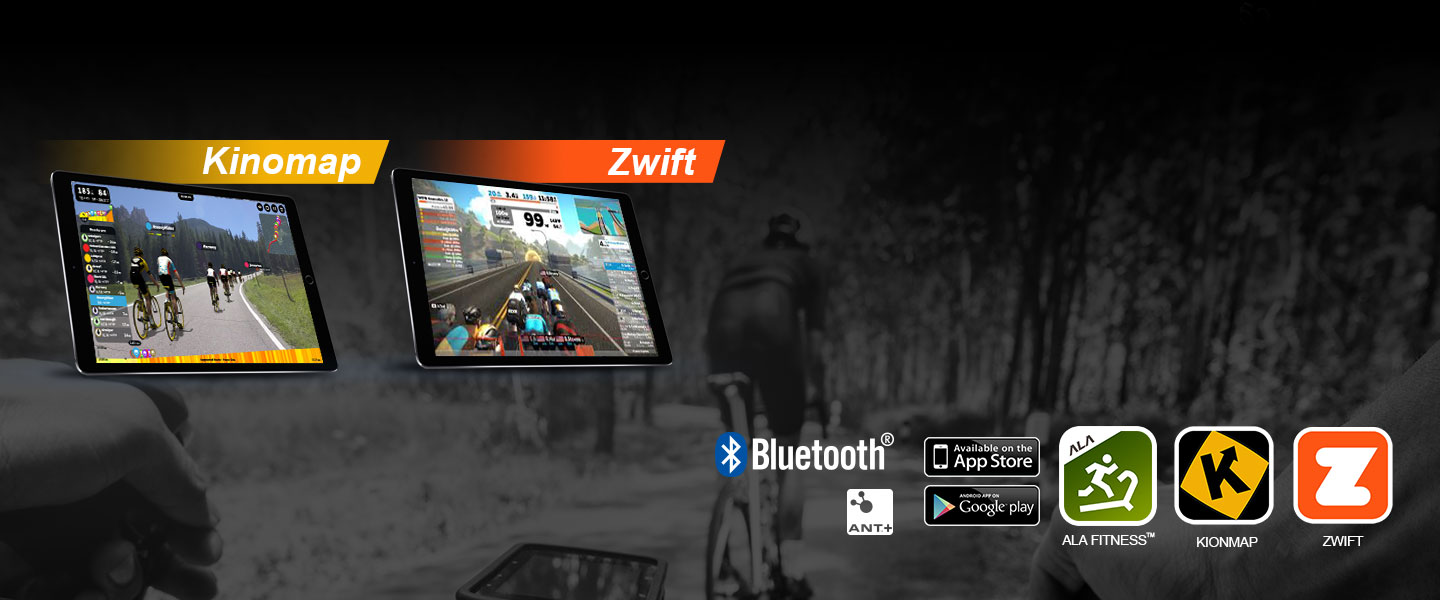 6 Coloured Heart Rate
LED indicator
The indicator changes colour according to the heart rate intensity zone, power zone and FTP zone.
With Bluetooth or Ant+ wearable device, heart rate data can be
transmitted to the console and displayed on the indicator.
This make monitoring each member's status straightforward and simple!
 
Ergonomic design 
Non-slip and comfortable composite handle, four-way handle and seat
cushion adjusted to fit the user's body at any time.
The handlebar is covered with PVC coating, and the distance and height of
the handlebars and the seat cushion can be adjusted according to the
user's body shape, so that users with different body proportions can find
the most comfortable riding position.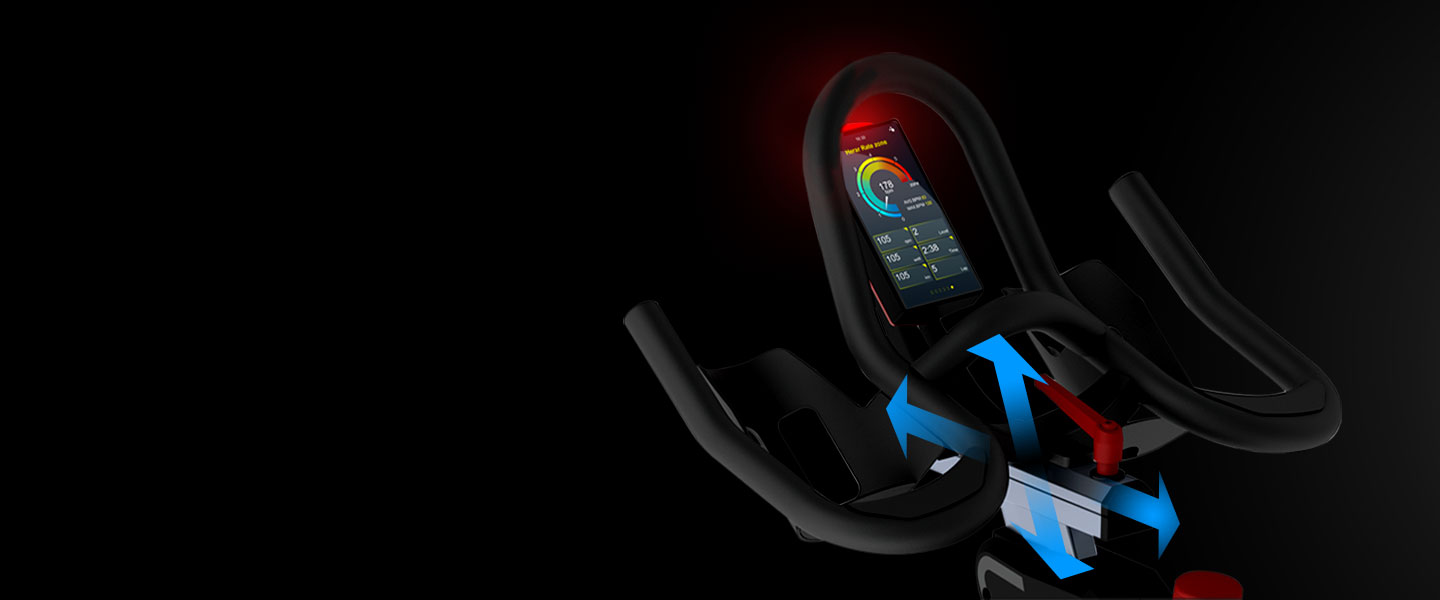 Professional Power Levels
Firefly Training and Indoor Cycle provides easily adjustable  
resistance up to 20 levels satisfying different training needs.
Users can train with the intervals from 30 watts up to 1,000 plus
watts for high intensity and interval training programs.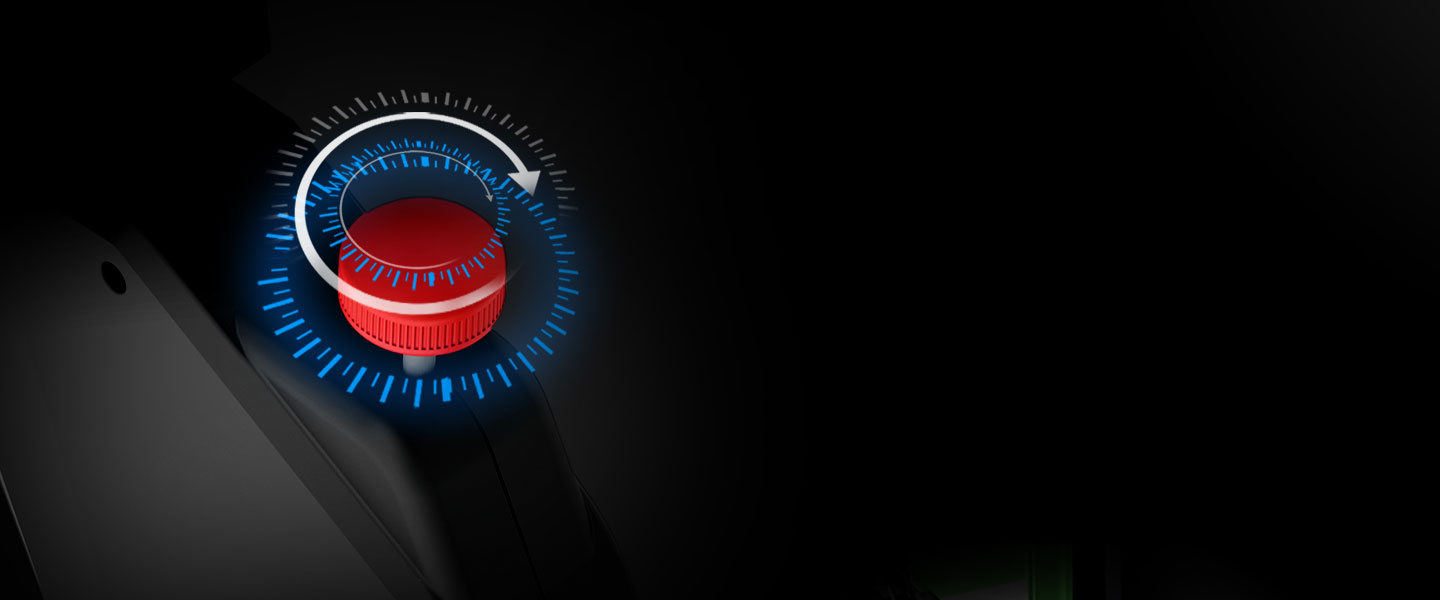 Quiet and Stable
Smooth magnetic resistance system delivers a well-balanced sensation. 
Intricate flywheel and smooth magnetic resistance system delivers a
stable and quality ride. With no friction parts to wear and tear on resistance
levels and brakes, Firefly is extremely durable for group cycling and requires
very little maintenance.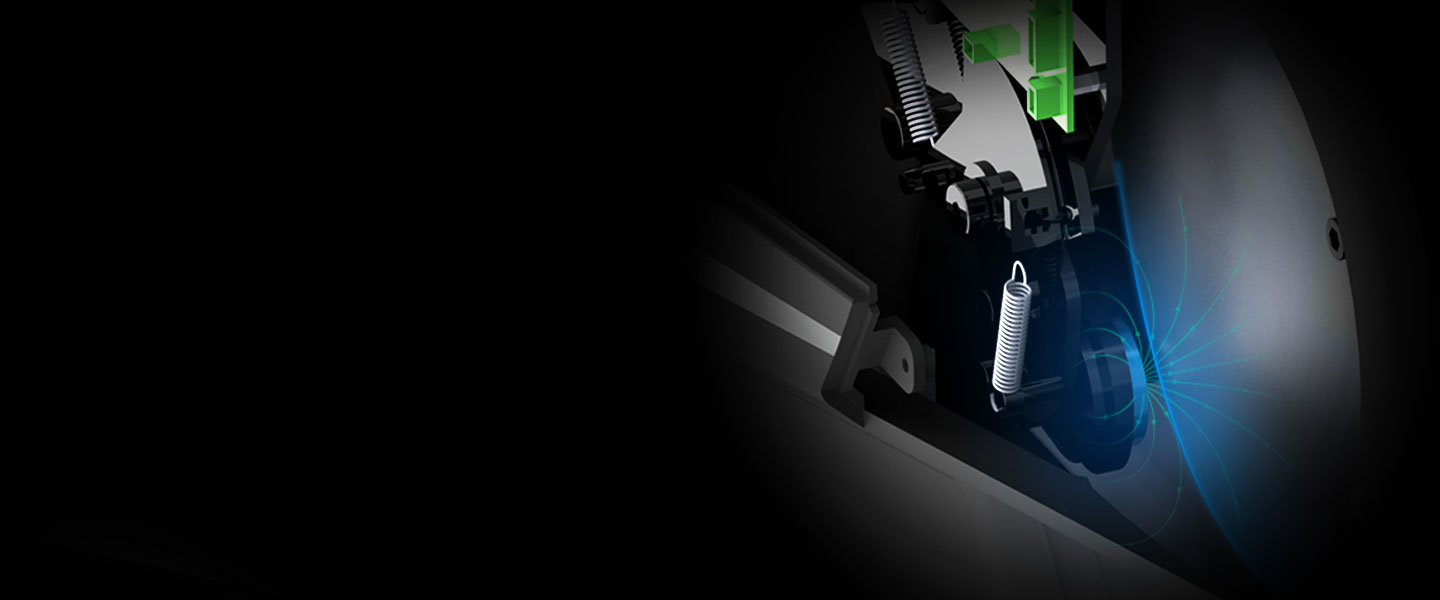 POLY-V Belt Drive
POLY-V 8PK belt transmission is quiet, comfortable,
and smooth without slipping.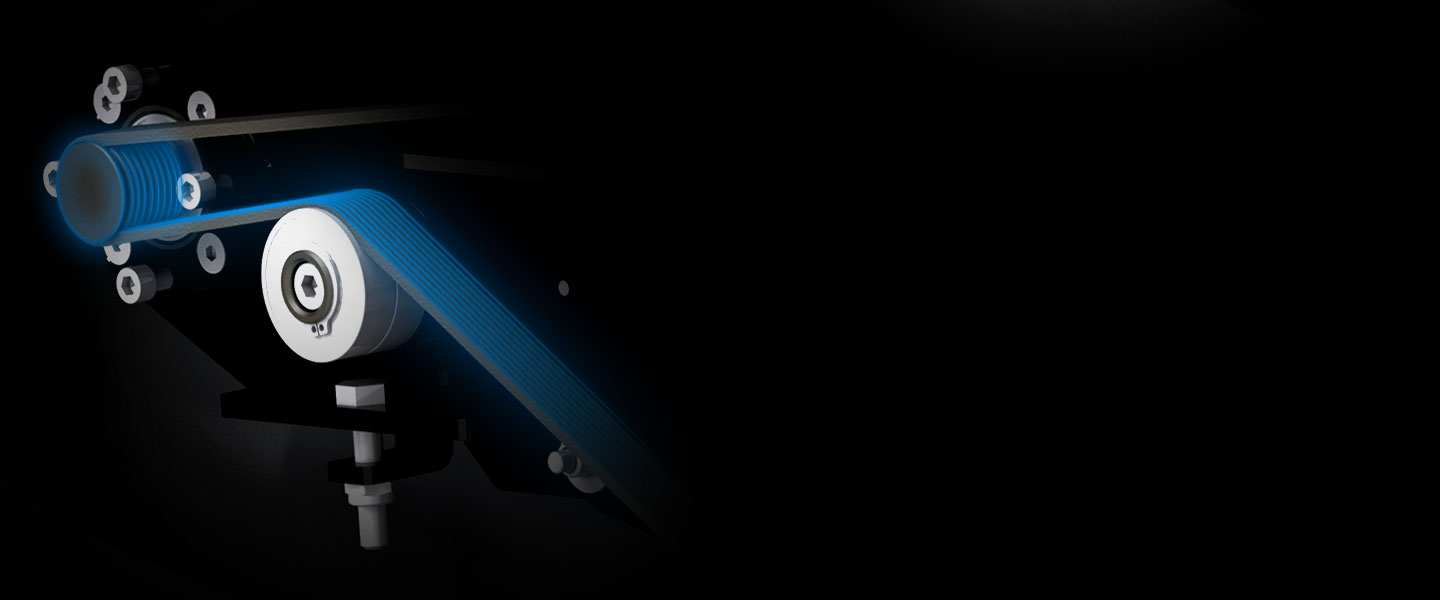 Covered Design — Safe and Durable
Fully covered flywheel and steel structure prevent sweat erosion
and accidental contact to keep the user and surrounding personnel safe.

Professional VELO Saddle
Streamlined design for comfort and shock absorption. 

Q-Factor
178mm Q-Factor 

SPD Compound Pedal
Suitable for both professional cycling shoes and sports shoes.

Transportation Wheels
You can move your bike easily and conveniently. 

4 Strong Stabilizers
Stable cushioning to ensure steady rides,
adjustable for different platforms and surfaces.



Item

Bike + Module

Bike + Generator+LED Console

Bike + Generator + TFT Console (touch panel)

Description

ANT + and Bluetooth: RPM/Speed / cadence / distance / Level / watt; no LED light

Heart rate LED light position:
1. At the top of the dashboard console
2. The rear flywheel lampshade
* Heart rate monitor is required
   Heart rate armband: (optional)
Product Features

Resistance System

Magnetic

Resistance Level

20

Emergency Stop

Push

Flywheel

Aluminum

Handlebar

Multi-position

Handlebar Adjustments

Vertical & horizontal

Saddle

Ergonomically sculpted seat(Velo)

Saddle Adjustments

Vertical & horizontal

Drivetrain Gear Ratio

1:8.7

Drivetrain

Poly-V

Frame Material

Steel

Shrouds & Guard

Full Frame

Frame Design

Off-set

Q Factor

178mm

Crank Type

170 mm  

Pedal Type

Dual-sided SPD & toe cage

Frame Stabilizer Bars

Oversized, hidden bolts & fixings

Protection Plates

Yes

Console

Optional LCD/TFT

Workout Tracking

Yes

Telemetric HR

Yes

Overall Dimensions (L x W x H)

1340x1060x530 mm

Product Weight

52 kgs     

Max User Weight

159 kgs
---
---